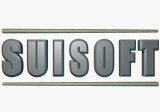 Independent Software
Development
Suisoft Limited

KitBase Scale Model Database
Keep track of your kits
Database Designed for Scale Modellers
KitBase is an easy to use database designed for scale model builders, collectors and enthusiasts. Free updates to KitBase have added features suggested by the modelling community, enabling KitBase to become a powerful, flexible tool.
Flexible and Customisable
Entering your kits and accessories is very easy and you can instantly filter, sort, search, import and export. Views are fully customisable and you can add your own columns for your specific requirements.
Import Your Spreadsheets
If you have already recorded your kits and accessories in a spreadsheet, this can be imported into KitBase in minutes. This has been a popular feature and several users have commented on its simplicity.
Free Trial with No Time Limit
You can try out KitBase for as long as you want. Some features are only available in the full version. The import feature is fully enabled in the free trial, so that you can try out KitBase with your own data.